On Saturday 5 May, the Pacific Arts Summit comes to the home of the Otara Scorpions! The Scorpions home ground at Ngati Otara Park, which has reared New Zealand league legends such as Manu Vatuvei, Ruben Wiki and Tawera Nikau, will host an exciting mural project on the exterior of their clubrooms painted by talented and gifted local realism artist and tattooist Joe Lane.
The installation highlights the public art paradigm of marginal and ethnic community murals used as urban markings to express their diversity, culture and pride. So too, in this case with a true home grown Otarian art project created by true home grown Otarians!
This mural painting will be a central focal point during the Otara Scorpions Gala Day where you can enjoy Polynesian food stalls back dropped by a full day of Otara Scorpions rugby league games played against visiting teams from all over Auckland!
DATE
Saturday 5 May
TIME
9am – 4.30pm
VENUE
Otara Scorpions Rugby League Clubrooms, Ngati Otara Park, cnr Alexander Crescent and Otara Road, Otara
WITH SUPPORT FROM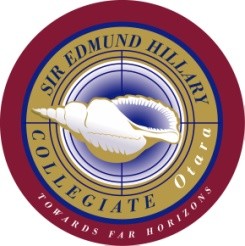 ENQUIRIES
Contact Project Manager, Ioka Magele-Suamasi on secretary@otarascorpions.co.nz

Did you know…
Project Manager, Ioka Magele-Suamasi wrote her thesis for her Master of Arts Administration on the Dawson Road Mural Project - a community generated mural project in Ferguson Oaks Reserve, Dawson Road in Otara! Ioka's thesis is entitled, Public Art Paradigms and Urban Markings in Otara